WATCH-OVER
WATCH-OVER started in January 2006. It is a specific targeted project co-funded by the European Commission Information Society Technologies in the strategic objective "eSafety Co-operative Systems for Road Transport".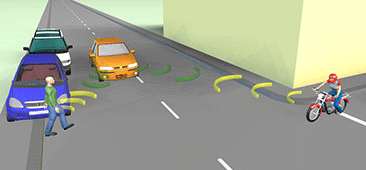 The goal is the design and development of a cooperative system for the prevention of accidents involving vulnerable road users in urban and extra-urban areas.
The innovative concept is represented by an on board platform and by a vulnerable user module. The system is based on short range communication and vision sensors.
The project ended successfully in December 2008.